The new programme is first to provide company internships to school leaders
05. veebruar 2020, Kärt Kaasik
The Internship Programme initiated by Good Deed Education Fund and Tallinn Education Department gives school leaders the opportunity to do a company internship to learn from successful companies' management experience and apply the acquired knowledge in their school. Altogether, the programme lasts for five months: the education leader will spend the first three in an organisation with an influential mentorship culture and during the last two months, mentorship will continue after the school leader has returned to school.


Education leaders have mostly been teachers themselves, and the priorities of their daily work are related to the organisation of studies. At the same time, a contemporary school requires its leader to have excellent change management, recruitment, strategy creation and long-term financial planning skills. "The Education Leaders' Internship Programme is intense, and it takes into account each participating education leader`s needs, management practice for learning from the best private sector managers and best private sector practice," explained the co-founder of the Good Deed Education Fund Martin Villig. "After the end of the pilot stage, the Fund aims to enhance the programme based on experience and needs and develop it into a model which is available across Estonia."
According to Tallinn Deputy Mayor Vadim Belobrovtsev, the Education Leaders' Internship Programme supports the objective of the altered study approach to bring learning and teaching out of the box and learn everywhere and from everyone. "Estonian education is currently the best in the world, but to keep it that way in the future, we need to maintain the professionalism of educations institution leaders and inspire them to be innovative," said Belobrovtsev. "Sometimes, this requires coming out of your comfort zone and taking an external look at your core work and routine activities. Participating in the internship programme gives heads of schools the opportunity to get inspired and come up with new ideas, the motivation to see them through and support for change management."
This pilot project is unique, and it is a very first. The participants include school leaders from Tallinn Art Gymnasium, Tallinn Kuristiku Gymnasium, Tallinn Mustamäe Science Gymnasium, Tallinn Nõmme Basic School and Tallinn Südalinna School. Their mentors are top managers from Ericsson Eesti AS, Pipedrive, SEB, Swedbank and TransferWise. The consultation company Fontes PMP has partnered with the initiative and mapped the education leaders' profiles and offers support both to mentors and school leaders during the project. Finding participants for the programme was organised through a competition.
The Head of Tallinn Art Gymnasium Mari-Liis Sults, participating in the programme, has managed the school for five years, during which many important things have already been accomplished and necessary changes implemented. "I highly appreciate both the city's and state's recognition of our school, but there is still a ways to go to feel happy and at ease running the school. There are diverse challenges, including strategic budget planning, recruiting the right people, monitoring innovations and how targeted the changes are," described Sults. "At the fast-growing TransferWise, I have the opportunity to delve deeper into these topics with my mentor Alvar Lumberg."
The Good Deed Education Fund is a philanthropy fund established by new generation technology entrepreneurs aimed at supporting initiatives that help solve the biggest challenges in Estonian education. During 2019-2021, the Fund supports 10-15 initiatives with a million euros, focusing on a Fund core area: increasing the number of next-generation teachers, raising the quality of school management, reducing drop-out rates, increasing acquisition of natural and exact sciences` skills combined with creativity and teamwork. The idea for the Education Fund came from Taavet Hinrikus from TransferWise and Martin Villig from Bolt. The Education Fund is managed by the Good Deed Foundation.
SA Kodanikuühiskonna Sihtkapitali nõukogu kinnitas NULA ühiskondlike algatuste inkubaatori tänavused starditoetuse saajad. Seekord valiti lahenduste hulgast välja kaks parimat, kes kumbki saavad pea 25 000 eurose starditoetuse. Toetuse saajaid valiti juba seitsmendat korda.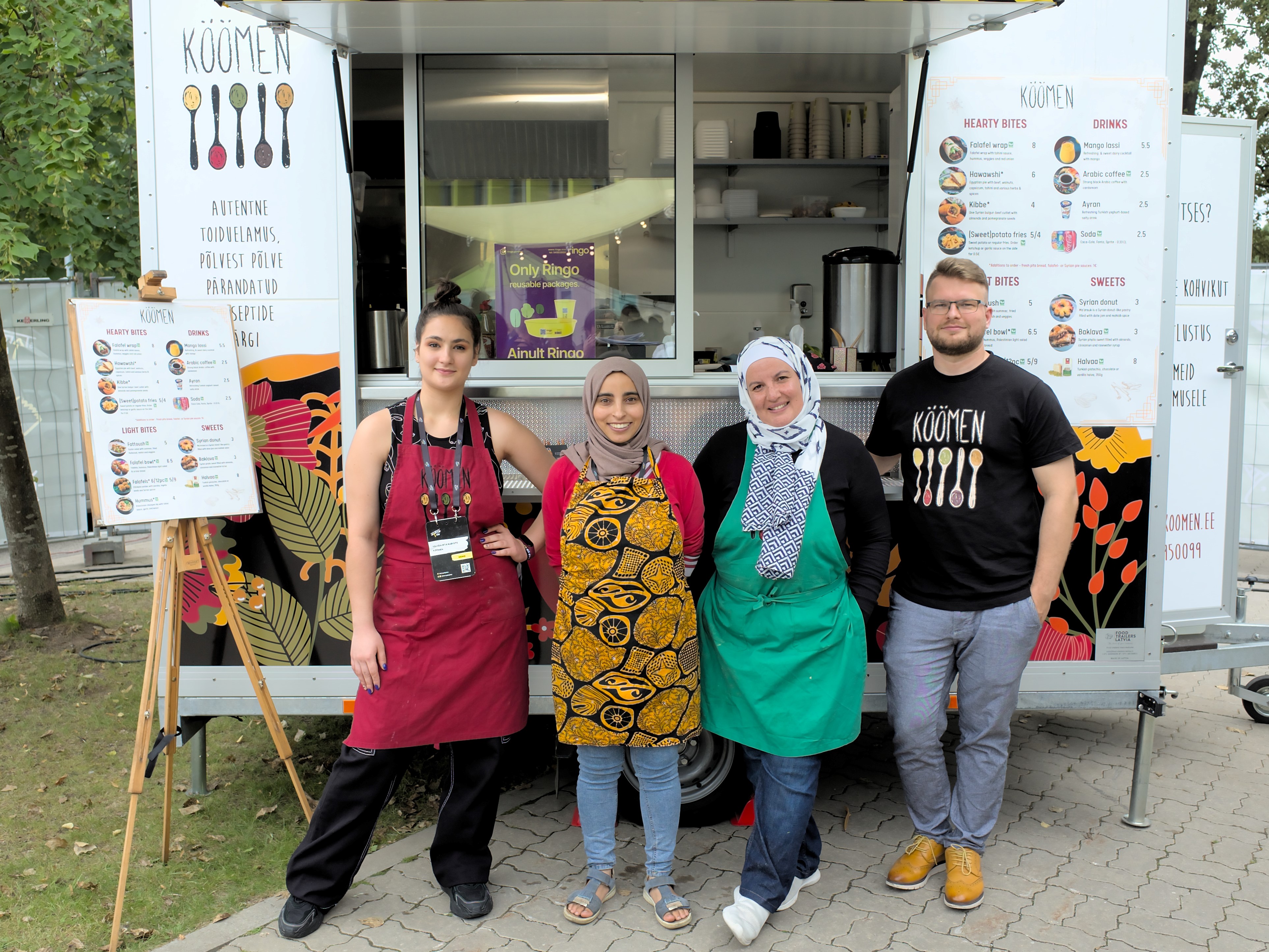 Viimased seitse aastat on Eesti rändesaldo olnud positiivne ehk siia on jõudnud igal aastal rohkem inimesi kui siit lahkunud. On ilmne, et selle aasta rändestatistikas kajastub suur hüpe Ukraina sõja eest pagenud inimestest, kuid Eestisse tullakse jätkuvalt ka mujalt. Võtmeküsimus on, kuidas aidata sisserändajail siin omale võimalikult kiiresti keel suhu ja jalad alla saada, et mitte muutuda koormaks sotsiaalsüsteemile. Praegu Tartus tegutsev sotsiaalne ettevõte Köömen just selle eesmärgi nimel tegutsebki. Heateo Mõjufond otsustas toetada Köömne tegevuse laienemist Tallinnasse ja sellega seoses palusime ettevõtte asutajalt Dan Pritsilt intervjuu, et teda ja tema missiooni Heateo kogukonnale lähemalt tutvustada.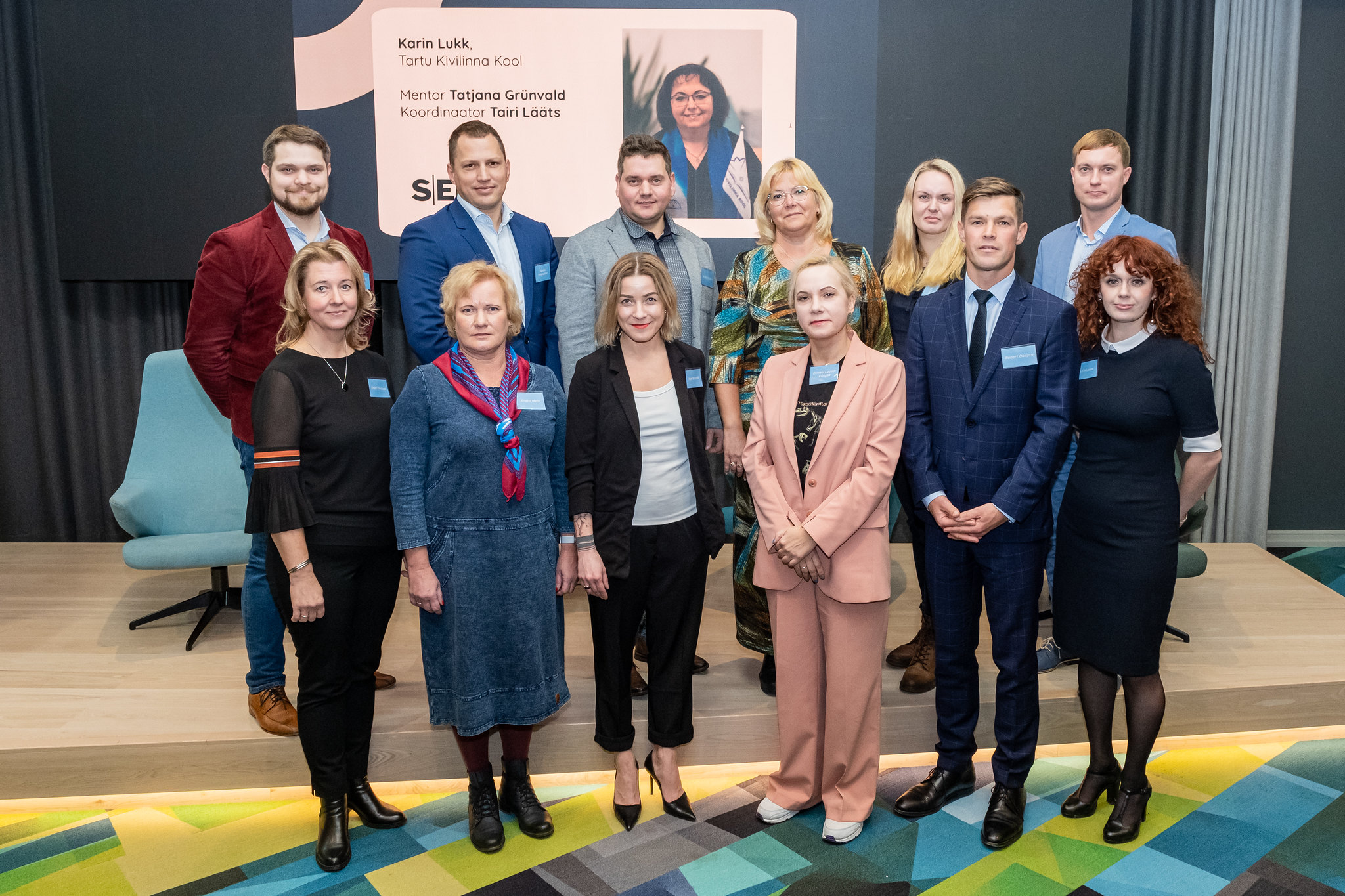 Eesti suuremad pangad ja tehnoloogiaettevõtted võtavad enda juurde pikale praktikale 13 haridusjuhti üle Eesti, et nad saaksid uusi teadmisi ja ideid, kuidas veel paremini oma kooli juhtida. Seekordsete praktikantide seas on nii koolijuhte kui õppejuhte Tallinna linna, Tartu linna ja riigikoolidest, esmakordselt saadab oma koolijuhi praktikale Lääne-Harju vald. Praktikaettevõtete ringi lisandub kinnisvara korrashoidu ja tugiteenuseid pakkuv SOL Eesti.
Vaata kõiki uudiseid